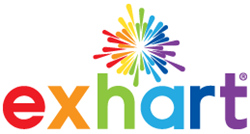 "We chose Marknology for their commitment, passion, and expertise with Amazon. What sets them apart was their ability to understand and adapt to our needs as a company that handles hundreds of different products, which naturally makes sales more complex." – Exhart family

KANSAS CITY, Mo. (PRWEB)
January 24, 2019
Marknology™, a Kansas City-based e-commerce consulting company today announced a partnership with new global client Exhart®.
Exhart® is a 30-year-old family owned business that sells home & gardening decor. Their product line varies over hundreds of products and wanted a way to transition and expand their sales on the Amazon platform. Exhart® has retained Marknology to provide data analysis, copywriting, account management, Amazon best-practices consultation, and strategic planning.
"After interviewing many e-commerce consultants, we chose Marknology for their commitment, passion, and expertise with Amazon. We believe their company will be able to help us handle sales and brand presence in Amazon. What sets them apart was their ability to understand and adapt to our needs as a company that handles hundreds of different products, which naturally makes sales more complex." – Exhart family
Marknology™ will use "The Marknology Effect" to optimize sales and digital presence of Exhart®. The "Marknology Effect" is an eight-step process used to optimize and break through the clutter of listings on the Amazon Sales platform. Marknology™ uses algorithms to research SEO keywords, maintains views and improves click ratios by augmenting the text and images on product listings. Marknology™ will work with Exhart® on brand presence, customer satisfaction and optimizing conversions to sales.
From professional photography, brand registry, Enhanced Brand Content (EBC) pages to content creation, social media, fulfillment, and reviews – Marknology™ is an end-to-end consultancy. Marknology™ will create and manage advertising campaigns that work in conjunction with SEO product listings to fully leverage the Exhart® advertising strategy and boost sales.
Exhart®is a well-established 30-year-old brand that is continuing to grow and build its brand strategically through Amazon. "As a family business, we focus on sharing the same passion and prioritized maintaining the same level of brand integrity to put forth the best attributes on the Amazon platform. We are excited to be able to help Exhart® expand their ambition and help them reach even more customers through Amazon." – Andrew Morgans.
Exhart® and Marknology™ are a great fit, they are two family-owned business with tons of ambition and are extremely dedicated to optimizing all aspects of Exhart® brand presence on Amazon. Over the last few months, Marknology applied "The Marknology Effect" to the Exhart® entire Amazon account starting with in-depth competitor analysis and SEO research to their entire product line, and optimize their listings to be certain that e-commerce shoppers are able to find their products and recognize the same product value and quality that Exhart® is known for.
Exhart® is joining a growing and diversified client list at Marknology™, including Hyalogic, Faultless, Leather Honey, Made in KC, Procera Health.
About Exhart®

Exhart is a family owned and operated company that lives to spread smiles! True to our slogan "Happy Homes, Smiling Gardens," Exhart has created extraordinary home art decor for over thirty years by developing hundreds of unique designs every year ranging from the wacky and whimsical to the rustic and elegant! You can find one-of-a-kind garden stakes, wind chimes, luminescent glass decor, convenient and fun solar lighting, miniature fairy gardens, bird feeders, statuary, and fun moving designs like our ferris wheel bird feeder. Our family is propelled by the guiding principles of Innovation, Quality, Color, Motion and just plain Fun!
About Marknology™

We strive to work seamlessly with your team and be a one-stop shop for the businesses who need us. We get to know what your business can offer from top to bottom, what makes your brand different and most importantly, what makes your customers purchase. Our team then uses that data to craft a strategy that drives results. We call it The Marknology Effect.
For additional information, contact: Brooklyn Morgans – Brooklyn(at)Marknology.com
Share article on social media or email:
Zoomd Custom Site Search