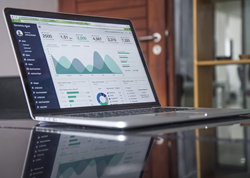 CHARLOTTE, N.C. (PRWEB)
August 21, 2018
Search And Be Found (SABF) LLC, a website development and marketing company, was founded to help small businesses succeed in today's ever changing online marketplace. They understand that businesses struggle with their website and online properties, which is why their team creates innovative solutions with design and development support. They also know what it takes to bring in leads, and how to incorporate various channels of marketing to help achieve a company's marketing goals. At the end of the day, leads are what bring in revenue and Search And Be Found knows how to take advantage of the lead generation opportunities that each marketing platform has to offer, contributing to their client's profitability. Located in Blakeney at the intersection of Ardrey Kell and Rea Road near Ballantyne in South Charlotte, SABF primarily works with eComm and Medical companies locally and across the US.
Search And Be Found's owner/UX lead Kevin S. Cooke, has been in the eComm/Marketing industry for over 10 years and has an extensive background in Web Development, along with eComm, SEO, and Paid Search experience. He started building websites when he was 12 years old and still today has a passion for creating visually appealing, lead generating websites for his clients. Kevin gained experience in digital marketing at a local marketing company, before moving out West working in Real Estate, Sporting Goods and Fly Fishing Industries across a variety of roles.
Alongside Kevin is newest SABF team member, Nina, who has over 8 years of experience in creative sales, and traditional/digital marketing. She has worked in various industries ranging from the Health Spa, Healthcare, Transportation, Real Estate, and Print industry. Additionally, she worked for a digital marketing agency where she worked with a plethora of respected companies in different industries which provides a unique outlook to the way SABF approaches their client's and their needs.
Whether you're looking to update your website, build a new site from scratch or increase traffic through inbound marketing (SEO, Paid Search, Social Media), SABF can help!
About Search And Be Found
Search And Be Found was started to help save clients time and money when marketing their products or services online. Search And Be Found knows how to increase the bottom line using online marketing. In business for just under 4 years, with combined team experience of over 10 years, they currently service a number of exclusively selected businesses who are currently growing their organization with their online marketing services. They can make online easy for you and offer unparalleled customer service and verifiable results. Most importantly, their team can assure your business shows up in the right place locally and nationally based on an agreed upon Strategy. From WordPress to Magento, your website is managed and monitored 24 hours a day, 7 days a week. Our SEO services utilize story based content, Rich Snippets and clean code to make your business distinguish itself amongst the competition.
Doesn't your website deserve attention? Visit their website to get a website audit to see how they can improve your website.
How can SABF help tell your story online? Schedule A 30-minute session to see how they can help!
Share article on social media or email:
Algolia News